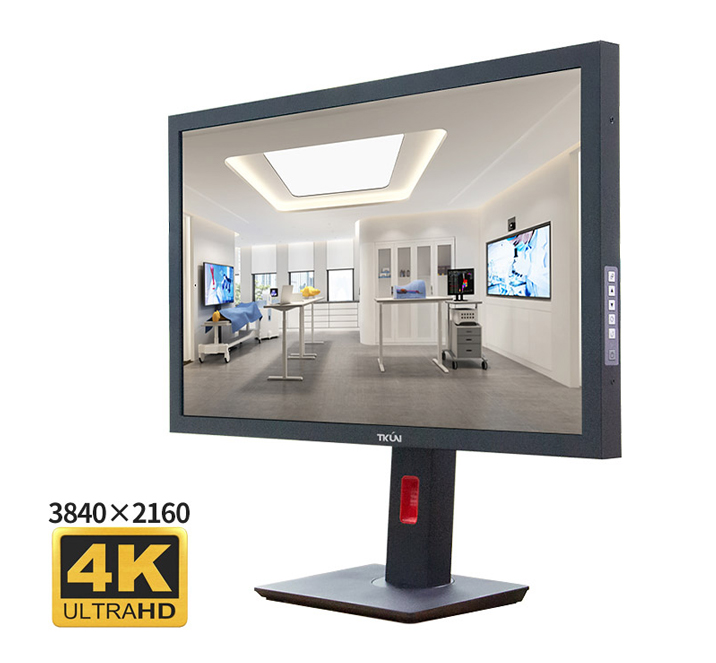 the edge of the object, and the powerful color reproduction ability can reproduce the original color
of the object without color cast or oversaturation. At the same time, it has the edge jagged
correction function to make the image transition smoother and more delicate.

With the popularity of digital hospitals, having a long-term stable display of images not only increases
the accuracy of diagnosis, but also improves the efficiency of diagnosis, and greatly reduces the
waiting time for patients to report.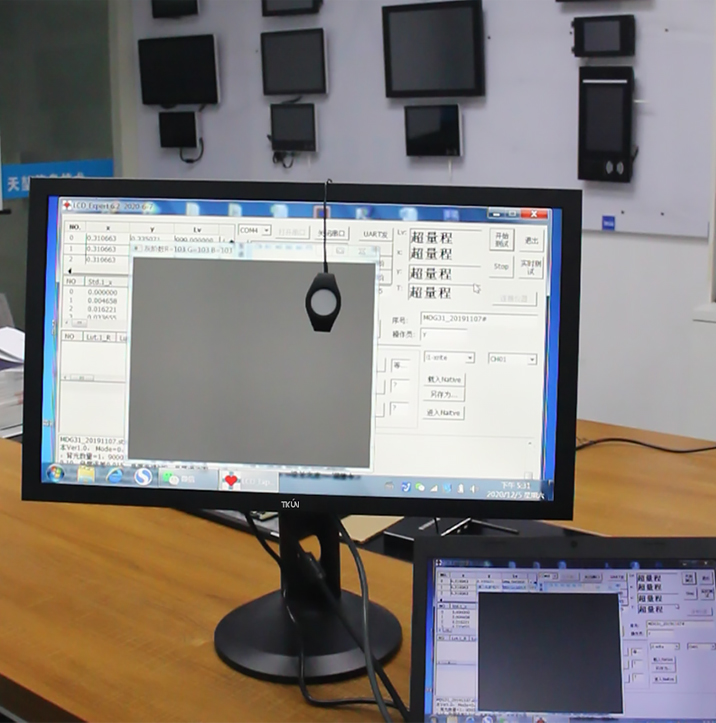 TKUN's uniformity correction balances the brightness performance of TKUN2700-4K with high-
precision calculations, optimizes the DELTA brightness variance to <9%, makes the brightness
between the edges more consistent, and the entire screen brightness is more balanced.

27-inch medical display parameter configuration diagram:


Regarding the above professional parameters, I think it is necessary to give you some popular
science. First of all, what is the color gamut? What is the meaning of SRGB? The color gamut refers
to the number of colors. The larger the color gamut value, the wider the range of colors that can be
displayed. SRGB is the most widely used color standard in web/photography/printing and other fields
in the color gamut space. The meaning of the display completely covering 100% SRGB is that it
allows users to see 100% restoration of the color gamut that they intended to express at the
beginning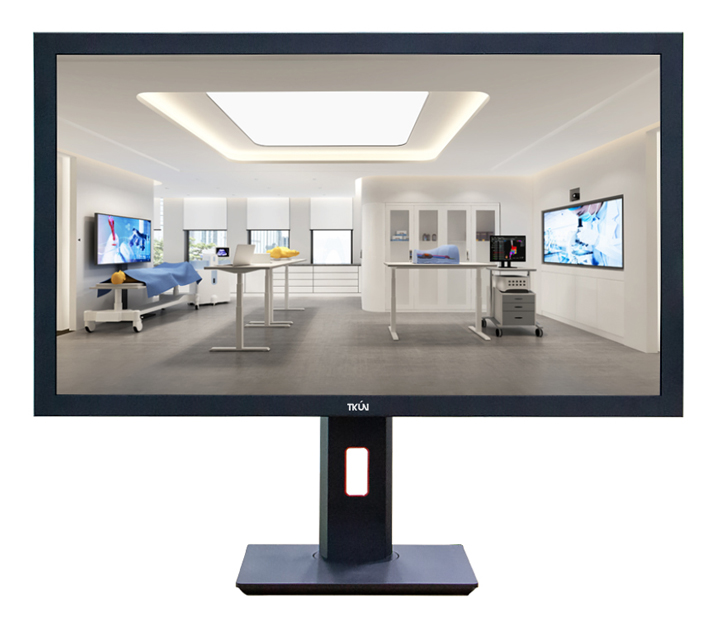 In terms of overall appearance, TKUN2700-4K is consistent with other size examples of the
same series, 12 inches/15 inches/17 inches, etc. It adopts an all-metal shielding structure to
effectively prevent electromagnetic interference, no radiation, and has explosion-proof, anti-
electric shock, Safety features such as anti-mechanical damage and flame retardant design.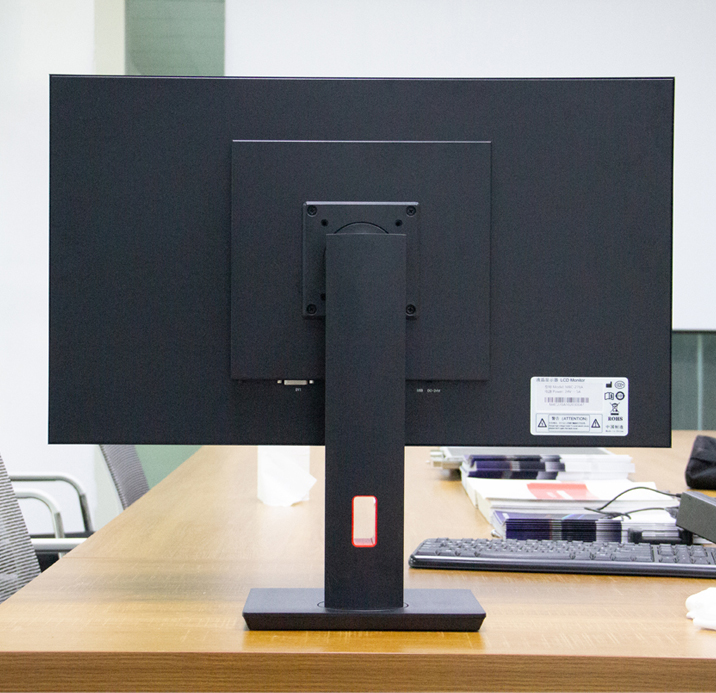 On the back of the display, the metal surface is treated with orange peel by a physical method to protect
the metal shell from oxidation and corrosion.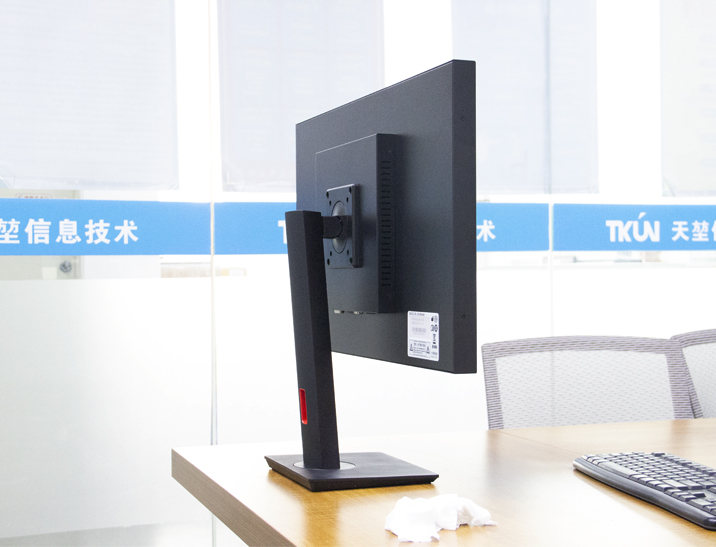 The streamlined design of the base can be seen from the side, which is very beautiful. As a professional
-grade product, with such a face value, it can make users feel happy.

All the interfaces of TKUN2700-4K are located at the bottom, from left to right are the input interfaces
DVI*1, HDMI*1, DP*1, VGA*1, USB*1, and DC24V power port. The variety of interfaces meets various
Application requirements. TKUN2700-4K still uses an external power supply, which makes the overall
screen look not so thick.

The appearance of TKUN2700-4K is introduced so far, and its overall color performance and function,
we will explain in detail for you in the following evaluation.