As its name suggests: Industrial Control Computer (IPC, Industrial Personal Computer, IPC), is a bus-based tool used to detect and control the production process, electromechanical equipment and process equipment. The products and technologies of the industrial control industry are very special and are intermediate products that provide stable, reliable, embedded and intelligent industrial computers for various industries.
·overall appearance
The XC-9017 TKUN industrial control host adopts specially processed all-aluminum alloy material. Through the meticulous design of the structural engineer, the assembly is "seamless". The appearance design can effectively prevent dust, smoke, earthquake, and It can achieve high-level electromagnetic interference protection in EMC.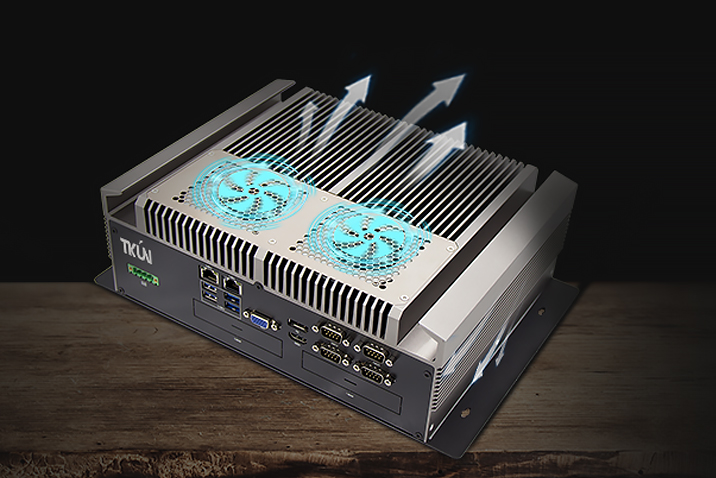 Many industrial control machines on the market adopt a closed design to achieve good dustproof, waterproof and moisture-proof performance. Some heat sinks use internal fans to circulate air, while others use fin-type fanless heat dissipation design. TKUN XC9017 combines the advantages of the two to achieve efficient heat dissipation.

The XC series industrial control computer developed by Tiankun Company has been scientifically designed. The aluminum block heat dissipation is used as the direct contact surface inside, and a layer of thermally conductive silicon film is attached to directly contact with the large area aluminum profile. The heat emitted by the CPU is directly transferred. The fins of the large-area aluminum profile form an efficient heat dissipation method. However, the heat sink is generally designed with an enlarged area of aluminum fin shape. This heat dissipation method allows air to quickly pass through the heat sink and sense all the heat sinks.
.
XC9017 combines the advantages of dual fan heat dissipation design, with large air volume, high speed, low heat generation, long service life, low noise, efficient heat dissipation, greatly improving product reliability, and completely solving the lack of heat dissipation of traditional industrial control machines. Long question.

The front of the XC-9017 industrial computer is the machine model, power switch, indicator light, USB input interface and AUDIO interface. When the machine starts to run, the indicator light will start
On the back of XC-9017, from left to right are the output ports RS232*4, DP*1, HDMI*1, VGA*1, Gigabit Ethernet port RJ4510/100/1000M*2, USB3.0*4, TKUN Brand LOGO and DCIN DC power input interface.

In terms of configuration, XC-9017 uses industrial-grade industrial control motherboards, allowing users to seamlessly upgrade without considering compatibility. The standard I/O bracket it has can not only be used immediately, but also can reduce wiring requirements and total cost. It can adapt to complex environments such as high and low temperature, vibration, dust and electromagnetic interference, and meet the needs of industrial sites.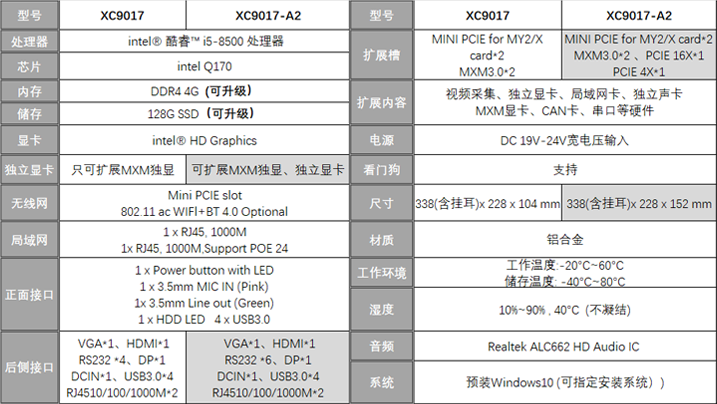 ·Customized Service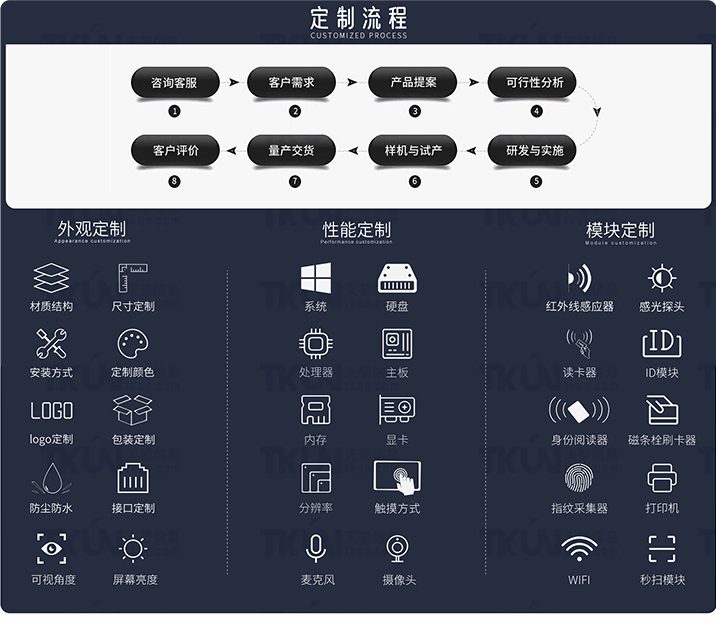 Industrial PCs are usually used in harsh working environments. In order to ensure the stability and reliability of the equipment and reduce the amount of maintenance, they are often designed as "workaholics" who work 7×24 hours, with a mean time between failures of up to several years.

If you regard such a device as a home or office computer, congratulations, you won't need to replace the computer for a long time in the future. Maybe you have replaced N mobile phones, and this "computer" is still as stable as ever.

In addition, the industrial computer was designed with various dust, humidity and other harsh environments in mind. Using such a device as a computer, even if it is a sloppy king, there is no need to worry about downtime because the host is covered with dust.

TKUN·Hua Artificial Control, to build a world-recognized Chinese brand.
Shenzhen Tiankun Information Technology Co., Ltd. is a high-quality private enterprise that specializes in providing intelligent display terminal solutions and hardware integration structure design services. Since its establishment in 2011, after years of hard work and development, the company has a certain scale and strength. The company has leading intelligent display terminal solutions and a number of patent qualification certificates. Tiankun Information has been focusing on the integrated structure design project of display equipment, always adhering to the corporate tenet of "integrity, innovation, and service", and the team spirit of "display equipment, wholehearted service" as the foundation of its business. And form a one-stop service system for customer needs, cooperation, technology, and after-sales.
Mainly engaged in smart Android all-in-one machines, industrial touch all-in-one machines, touch displays, industrial displays, security monitors, touch screens, outdoor high-brightness waterproof displays and many other products, which have been widely used in national defense, aerospace, numerical control equipment, medical equipment , Industrial equipment, transportation, network, security monitoring and other industries.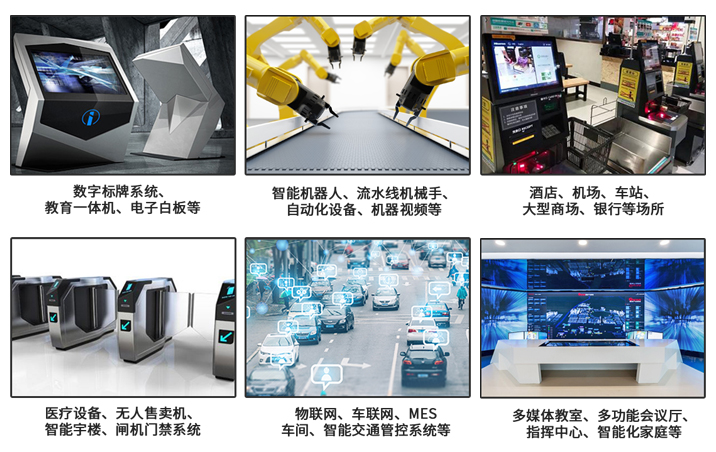 Please look for the official website: http://www.tkun.com